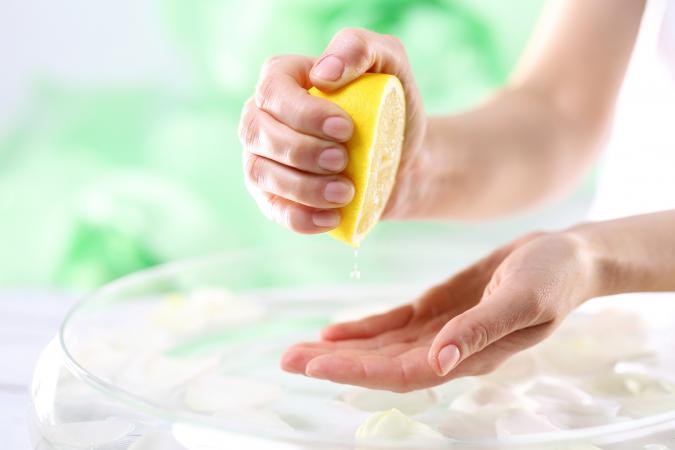 Lemon is one of the most used kitchen ingredient and as per health and beauty it has amazing benefits just by very little lime juice now we will see one great and simple tip which can be followed by busy people
 Scrub a half of lemon on your face daily to lighten your skin tone.
Lemon is an excellent bleaching agent, and it is very helpful in ironing out the blemishes of the face. Try this home remedy for getting fair skin at home.
Take half of the lemon squeeze lime juice mix it with rosewater and apply all over face neck and back avoiding eyebrows and eyes
by this we can easily remove tan and improves sin tone